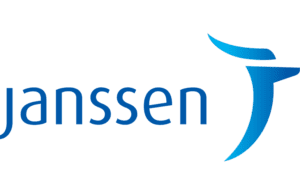 Janssen (NYSE:JNJ) has received European authorisation for Rybrevant (amivantamab-vmjw) to treat adults with non-small cell lung cancer (NSCL) with activating epidermal growth factor receptor (EGFR) exon 20 insertion mutations.
Rybrevant is a fully-human EGFR-MET bispecific antibody.
NSCL is responsible for the majority of lung cancers.
The Conditional Marketing Authorisation (CMA) covers patients who have failed platinum-based chemotherapy.
Amivantamab is the first treatment to win approval in the EU specific to EGFR exon 20 insertion mutations for NSCLC. "Patients with NSCLC harboring EGFR exon 20 insertion mutations represent a specific population who have been underserved by current treatment options that are limited in both number and efficacy," said Dr. Antonio Passaro, Medical Oncologist at the Division of Thoracic Oncology of the European Institute of Oncology, in a press release.
Clinical trials for amivantamab are underway for solid tumors, gastric cancer and esophageal cancer.
The drug won FDA approval in May.
In related news, FDA has approved the Ocomine Dx Target Test as a companion diagnostic to identify the EGFR exon 20 insertion-positive mutations in NSCLC who are potential candidates for Rybrevant.